If you've used a Tracking Link on LinkedIn, you may have seen the final destination URL appear instead of your Tracking Link.


LinkedIn often has this habit, it can happen within posts and especially within the featured section of your profile.
To get around this LinkedIn issue you should follow these steps:
Create a new Tracking Link and select your

custom domain

.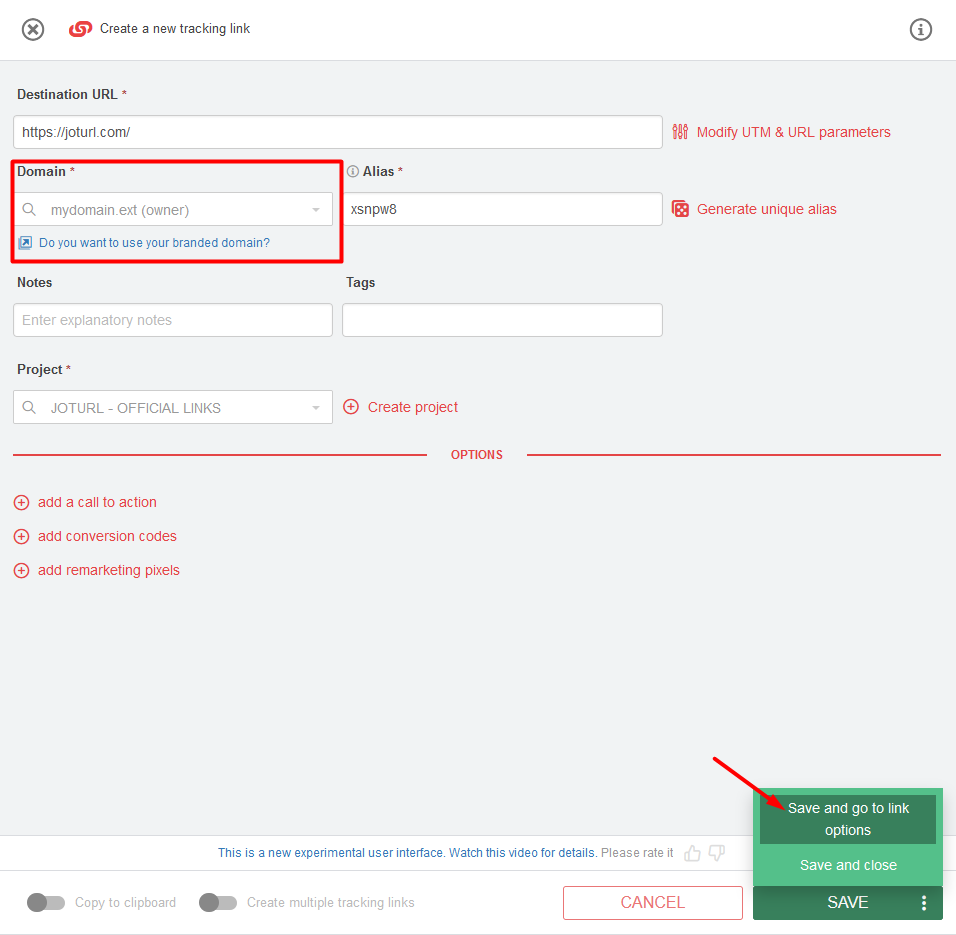 Activate the "

Link Preview

" function (which can only be activated on custom domains).
Configure the "

Link Preview

'' option appropriately: insert a title, a description and select an image from your media.





JotUrl provides the Open Graph protocol, which allows you to send precise graphic information of your content to social networks such as Facebook or LinkedIn. The "Link Preview" function will then give you the possibility to manage these aspects of your Tracking Link.
Save

the Link Preview settings.
At this point, LinkedIn will not replace your Tracking Link with the URL destination but will use your Tracking Link, for example, this tracking link https://testlinkpreview.jo.my/w8usky is not rewritten.
NB: If the alias of your tracking link exceeds 26 characters, the LinkedIn engine will automatically replace it with the LinkedIn shortener, denying your Tracking Link visibility.