The "rule of thumb"
There are few rules that do not depend on our platform but on the operating system and/or Facebook:
deep links could not work if you paste the link into the browser URL field,
deep links could not work inside all apps of the Facebook family that have an in-app browser (e.g., Facebook, Instagram, Messenger), deep links are intended to send users from outside to inside Facebook,
you can deep link only into public "objects" (e.g., pages); you can do the following simple verification check: open an incognito window of your preferred browser (e.g., Chrome, Firefox, Safari), paste the URL to which you want to deep link into, if Facebook shows you only the login page it is likely you cannot deep link into that URL.
In case you want to deep link to a post, you can increase the chances of your deep link working by copying the URL you find by clicking on the time (under the post title) which indicates how long the post has been published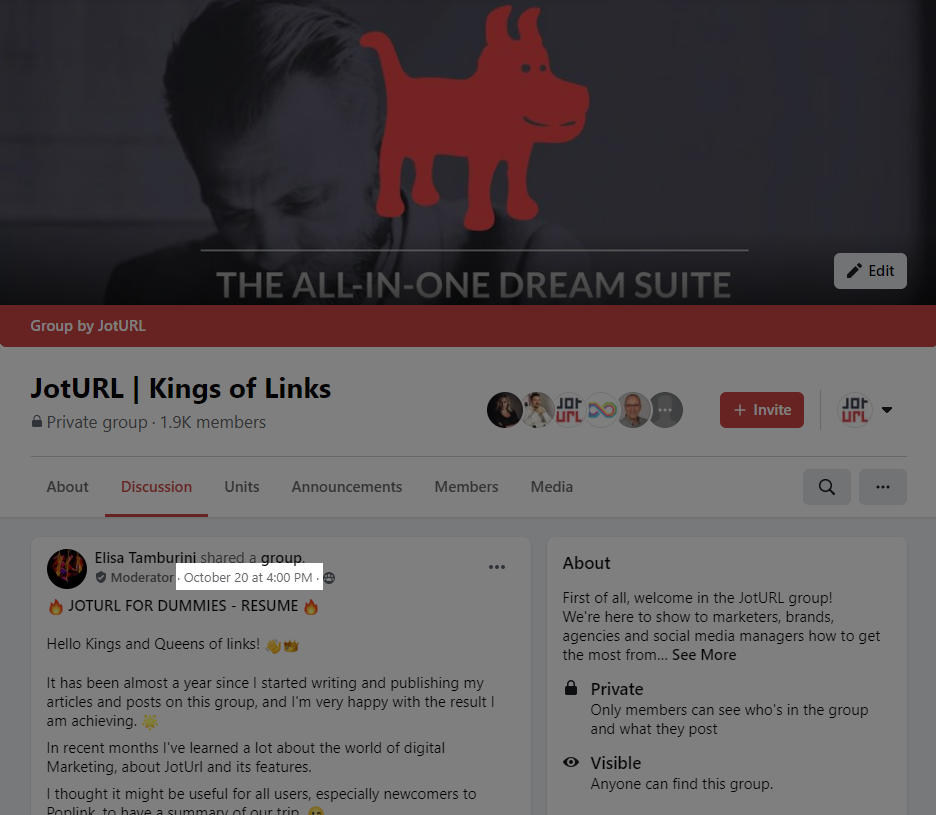 Does this mean that I can't deep link into a specific Facebook post?
In general, there is no list of what is possible and what can not be deep linked into, but the main idea is that it may not be possible to deep link into child objects, this is a limitation imposed by Facebook.
However, the only reliable way is to use our Easy Deep Link feature:
create a tracking link, enter the URL you want to deep link into as a destination URL
click on Easy Deep Link, if our engine shows a disabled or empty configuration it means you probably can't deep link into to that URL; however, a non-empty configuration does not necessarily means the deep link will work, once more, it depends on the operating system you are using and/or on the Facebook app (sometimes it is possible with one version but not with another version of the Facebook app).